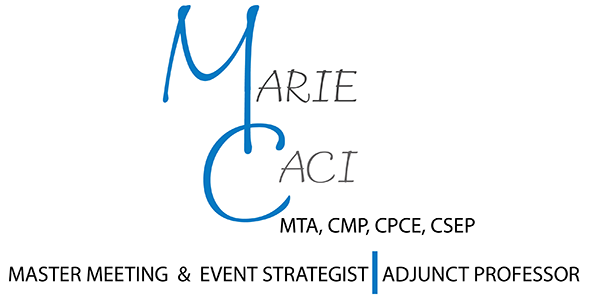 Trying To Hire Your Next Meeting and Event Planner? Marie is Your Solution!
If you are struggling to finding just the right meeting and event planning talent to put your organization over the top in terms of a "wow" event, then you've just arrived at the solution to all of your worries.

Marie Caci, MTA, CMP, CPCE, CSEP and Marie Caci Events offers up the right employer the right recipe of industry knowledge, demonstrated leadership, solid supplier connections, sterling reputation, and an ability to make that next convention absolutely... unconventional!

She'll be your "go-to" internal resource who can just as easily come up with a "breakout" event idea or pull strings and ways to make an event shine... even on a tiny budget. Chocked full with a resourceful, "can-do" attitude, Marie collaborates with internal and external stakeholders and engages in developing the best strategies that meet learning / event objectives as well as the organizational goals behind every function to create big wins.

A calm in the middle of any event storm, Marie weathers on-site stress well with the fortitude of a veteran, and can make any situation seamless to attendees, even no matter what hitches might arise on the operational side. (We all know those happen!)

So what are you waiting for? You need Marie on your team! Give her a call today at 617.688.2759 and find out how she can take your meetings and events to the next level.

Can you afford not to?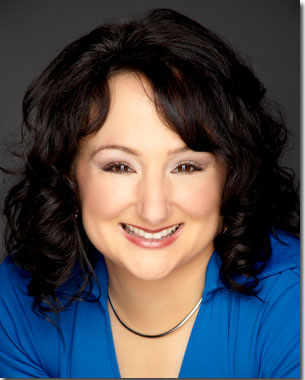 "Marie has an incredible ability to stay on top of 1000 projects at a time and understand the role of prioritizing. She is highly respected in her industry and has an award winning "CAN DO" personality as well. A true producer!"

"Marie is a very bright, hard working, solution oriented type of person who I was blessed to work with in the MPI NE Membership Committee as Co-chair. She is a more than capable multitasker with high standards so I was always wowed by her work. She has been promoted to Chapter Manager so she is missed directly but now has a greater impact in the success of our great organization."

"As an event and meeting specialist, Marie is the consummate professional. Having worked with Marie on several different events, it's clear that she is the Event Manager you want to have on your team. From a straight-up business conference to a product launch, Marie will collaborate with you to assure your event is memorable. She also manages to incorporate something unique that will further enhance your event. Her boundless energy, knowledge of the business in general, and efficient practices result in a smooth and well-run event. I enthusiastically recommend Marie!"